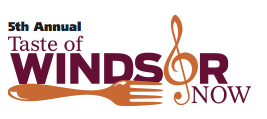 This event brings together friends, neighbors & families with food music & fun. Enjoy a collection of Northern Colorado restaurant fares, vendor booths, children activities & live music. Bring your picnic blanket, lawn chairs and favorite friends for a summer night out. Plan on enjoying dinner & desserts from an array of food vendors. Beer garden available on site.
Date: Thursday July 17th, 2014
Time: 4-8:30pm
Location: Boardwalk Park
Free admission, Free parking, Free music!
2014 band: EUFoQUESTRA
An ever-evolving sound that has been igniting dance floors across the country, blending the roots of funk, soul, afrobeat, reggae & dub to create a sound that is energy & rhythm personified.
Contact information:
The Tribune 970.352.0211
Vendor Information:
Learn more about becoming a vendor »